Makes a 6 inch cake | Bake time: 1 hour | Prep time: 20 minutes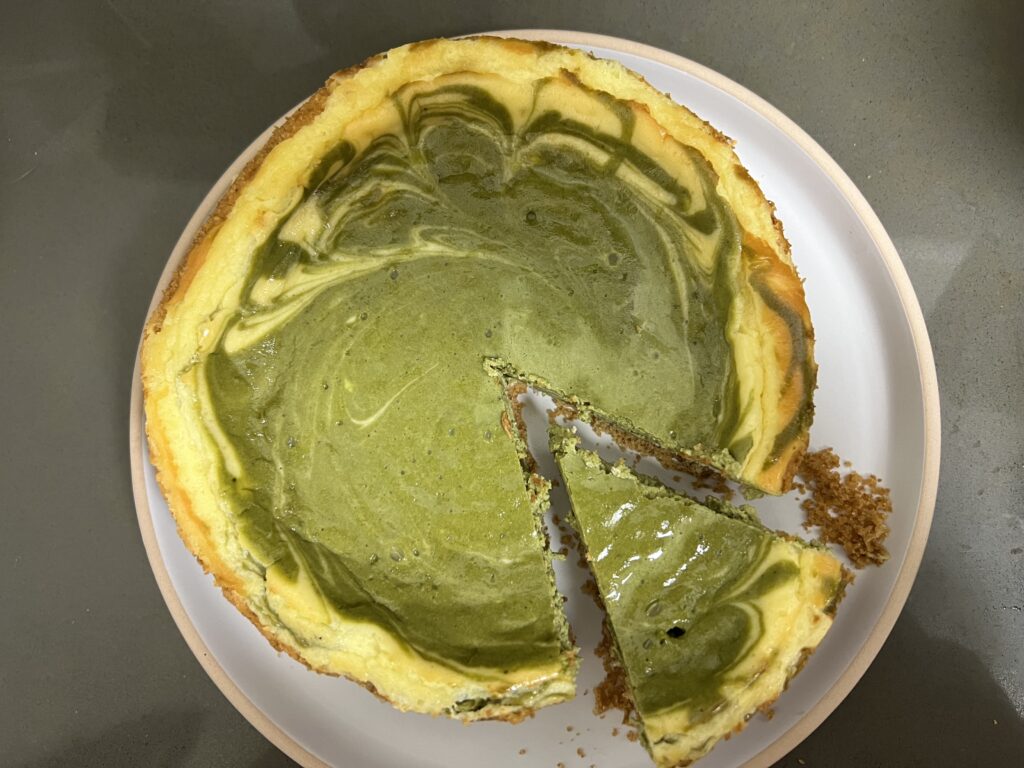 This is my go-to cheesecake recipe anytime I'm craving something sweet but don't want to spend 2 hours baking. I use a food processor for every step of the recipe and the best thing is–there's no need to wash the food processor between steps! Use a removable bottom baking pan for the best results; I find that springform pans tend to leak. My go-to baking pan is Fat Daddio's 6 inch aluminum round baking pan which is perfect for cheesecakes and any other cake.
I would also recommend investing in good quality matcha because it makes a huge difference in terms of the natural color of your cheesecake and the flavor. One bag lasts for a long time and can be used for a variety of drinks and desserts (green tea lattes, ice cream, cakes, etc.). After trying different brands off of Amazon, I really liked AprikaLife culinary matcha. Sometimes green food coloring is added to enhance the green color of low quality matcha but if you use good quality matcha, the color is naturally bright green.
The cheesecake needs to be cooled at least 5 hours in the fridge for the best taste so be sure you have enough time before serving. It also keeps wonderfully in an airtight container in the freezer for months.
Ingredients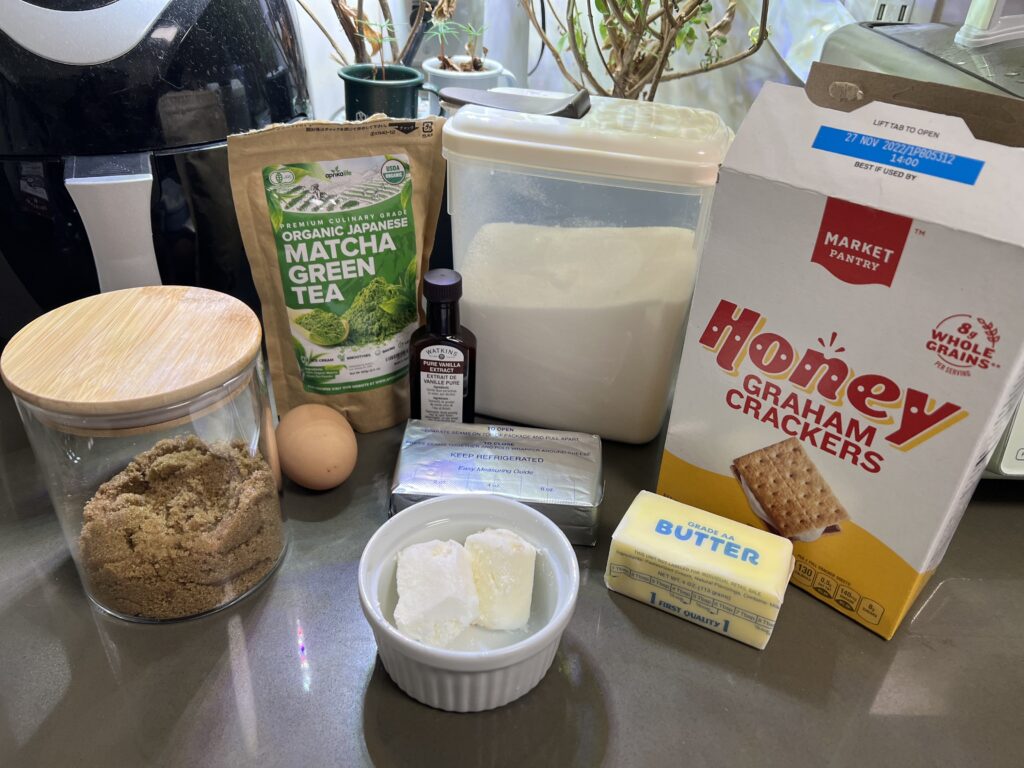 Crust
90 g Graham crackers
1 tbsp white sugar
½ tbsp brown sugar
3 tbsp melted unsalted butter
Batter
8oz of cream cheese, softened at room temperature
50g white sugar (for less sweet, what I usually go for), 65g white sugar (for regular sweetness), or 70g white sugar (for people with a sweet tooth)
40g sour cream
½ tsp vanilla extract
1 egg, room temperature
Pinch of salt
1 tbsp (for a strong matcha flavor) or 2 tsp (toned down matcha flavor) of good quality culinary matcha
1 tbsp hot filtered water
optional, strawberry jam as a topping
Steps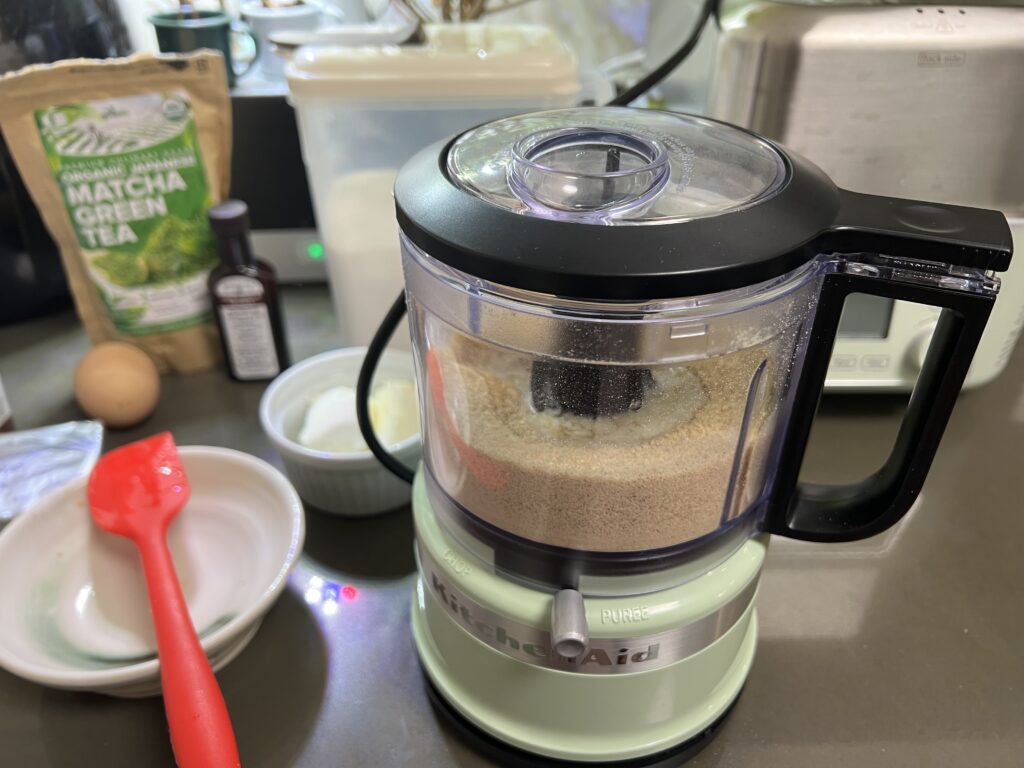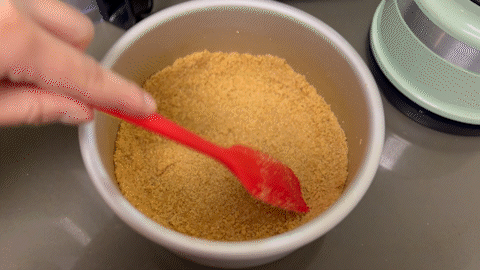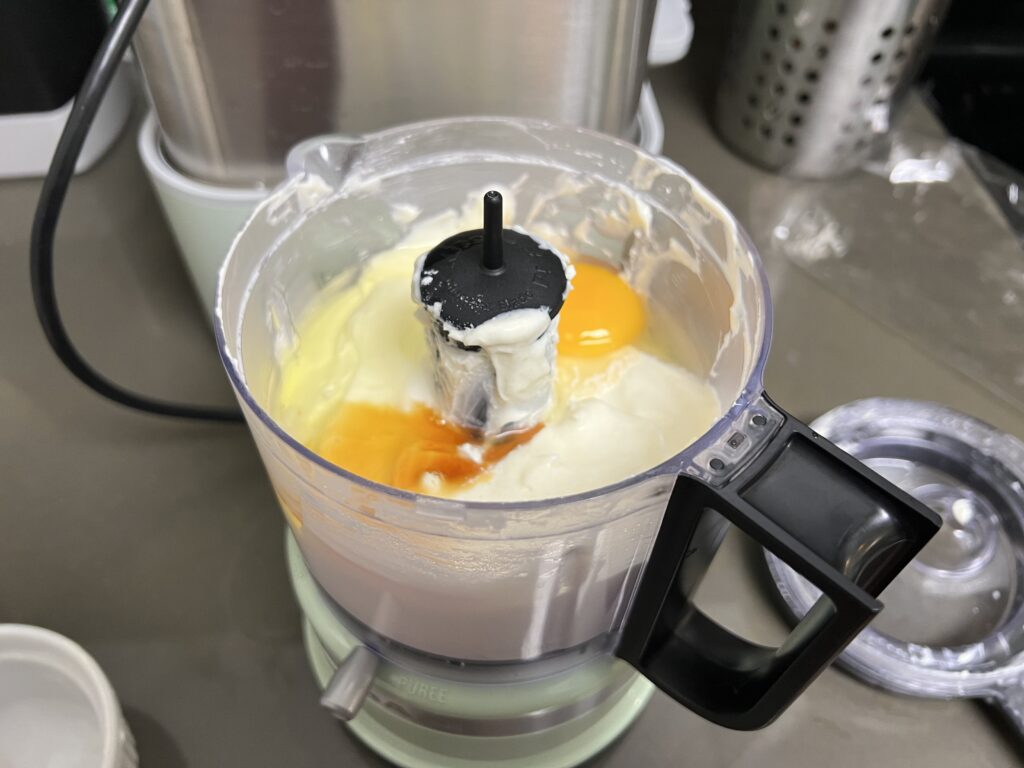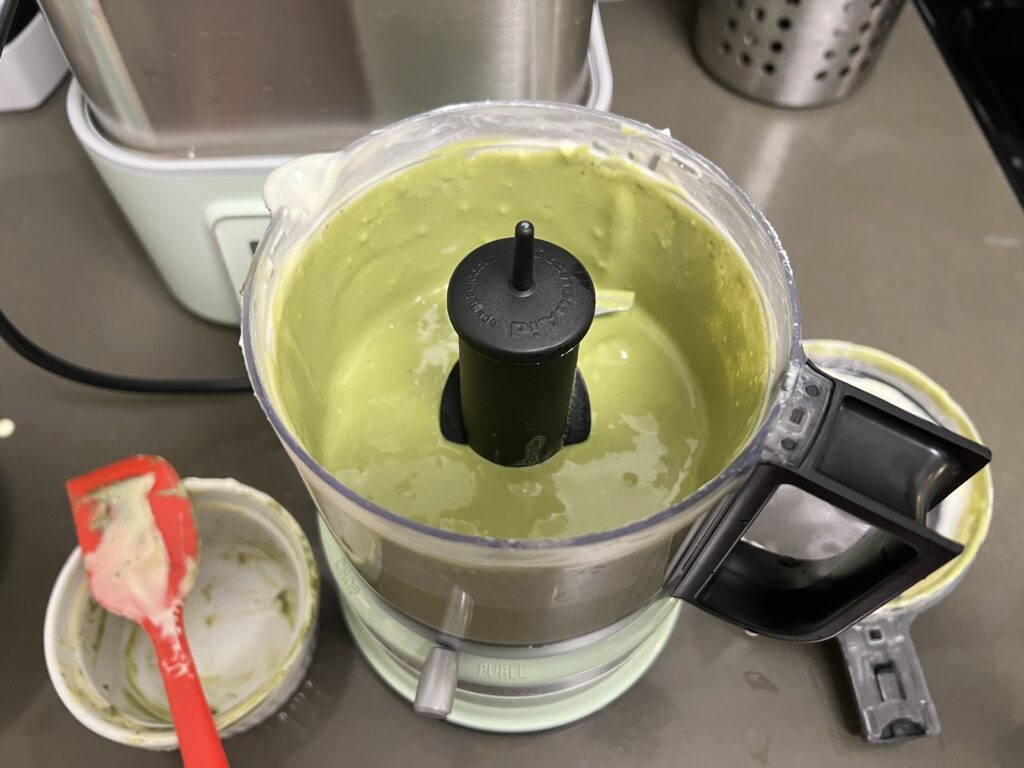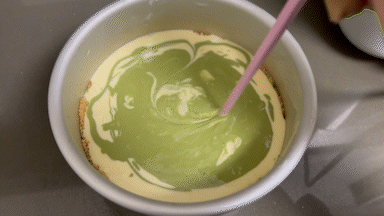 With a food processor, finely grind the dry ingredients for the crust (90g graham crackers, 1 tbsp white sugar, ½ tbsp brown sugar)
Mix the melted butter with the graham cracker crumb mix until it resembles wet sand texture.
Pour the crust mix into a 6 inch unprepared round baking pan with a removable bottom. Press the crust mix firmly into the bottom and sides.
In the same food processor, add your softened cream cheese and sour cream and mix until fluffy, about 10 seconds. Alternatively you can use a stand or hand mixer.
Add the sugar and salt to the food processor and mix.
Add the egg and vanilla and mix until incorporated and fluffy. Scrape the sides of the bowl down as needed.
Preheat the oven to 325F. Meanwhile, slowly pour the hot water into the matcha in a separate small bowl. Using a spoon, dissolve the matcha until it forms a thick paste.
Pour 1/2 of the cheesecake batter into the prepared graham cracker crust.
For the remaining 1/2 of the batter in the food processor, add in the matcha paste and mix well. There may be specks of matcha still, that's okay, but make sure bigger lumps are broken up.
Pour the matcha batter into the pan on the other half of batter. You can also do alternating pours of the two colors or experiment with gradients.
With a chopstick or toothpick, swirl the batter around to create patterns between the two colors of batter if desired.
Bake for 50-60 minutes on the middle rack until the sides just begin to turn golden. Remove from the oven and cool before covering and refrigerating for 5 hours or overnight.
Serve cut into slices and top with jam (optional).
Also delicious served frozen and can be kept for several months in the freezer in an airtight container.