Braised Ribs in Sweet and tangy soy sauce
Servings: 2 Cook time: 50-60 minutes
Hong Shao Ribs are one of my all time favorite Chinese dishes and they're super easy to make! They're a variation on the famous Hong Shao Rou, or Chinese braised pork belly. Both pair deliciously well with a steaming bowl of freshly made rice and stir fried bok choy and call for similar ingredients and steps. You can customize the recipe to your taste and experiment with different spices or meats!
Ingredients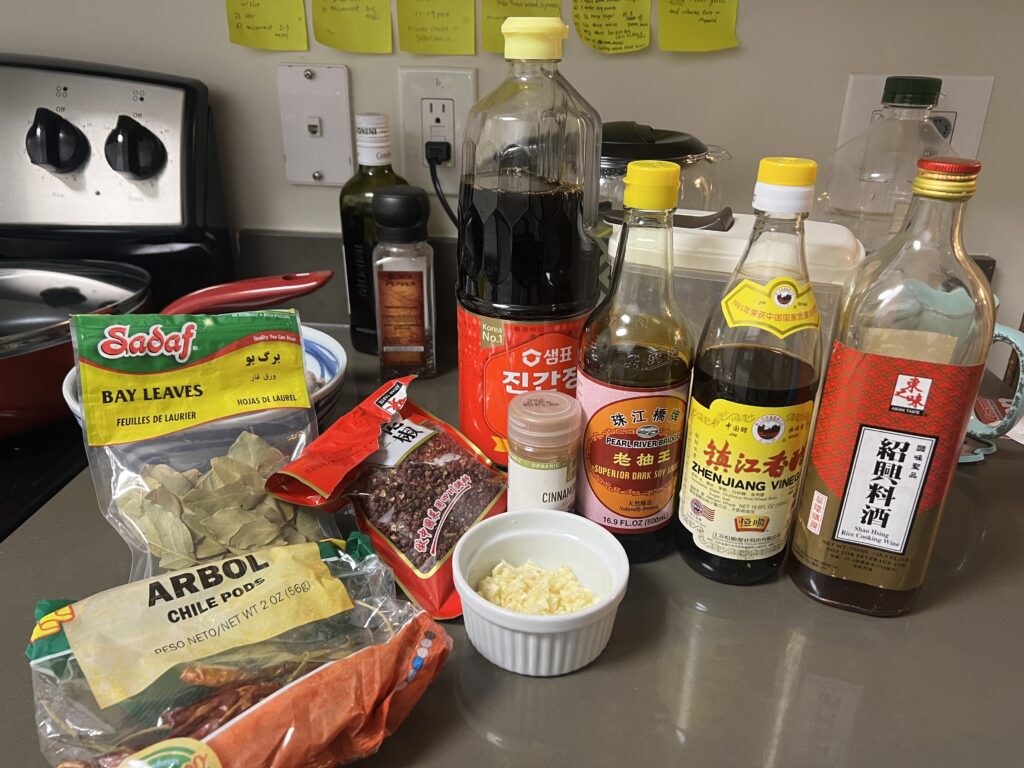 2 lb Pork ribs, cubed along the bones
2 tbsp Neutral cooking oil
1 tbsp White sugar, and more to taste
1 inch of ginger, washed and cut into large slices or 2 tbsp minced and frozen ginger
4 garlic cloves, peeled and rough chopped
1 Star anise or 1/4 tsp five spice powder
2 cups filtered water
1 tbsp Soy sauce
1 tbsp Dark soy sauce
2 tbsp Chinese cooking wine (or sake)
2 dried Arbol chile pods
1 tsp prickly ash peppercorns
2 Bay leaves
1 tsp coriander seeds
1/4 tsp ground cinnamon
1/2 tsp white peppercorns
2 tbsp Dark Chinese vinegar (Chinkiang Vinegar 镇江香醋)
Thinly sliced scallions for topping, optional
Steps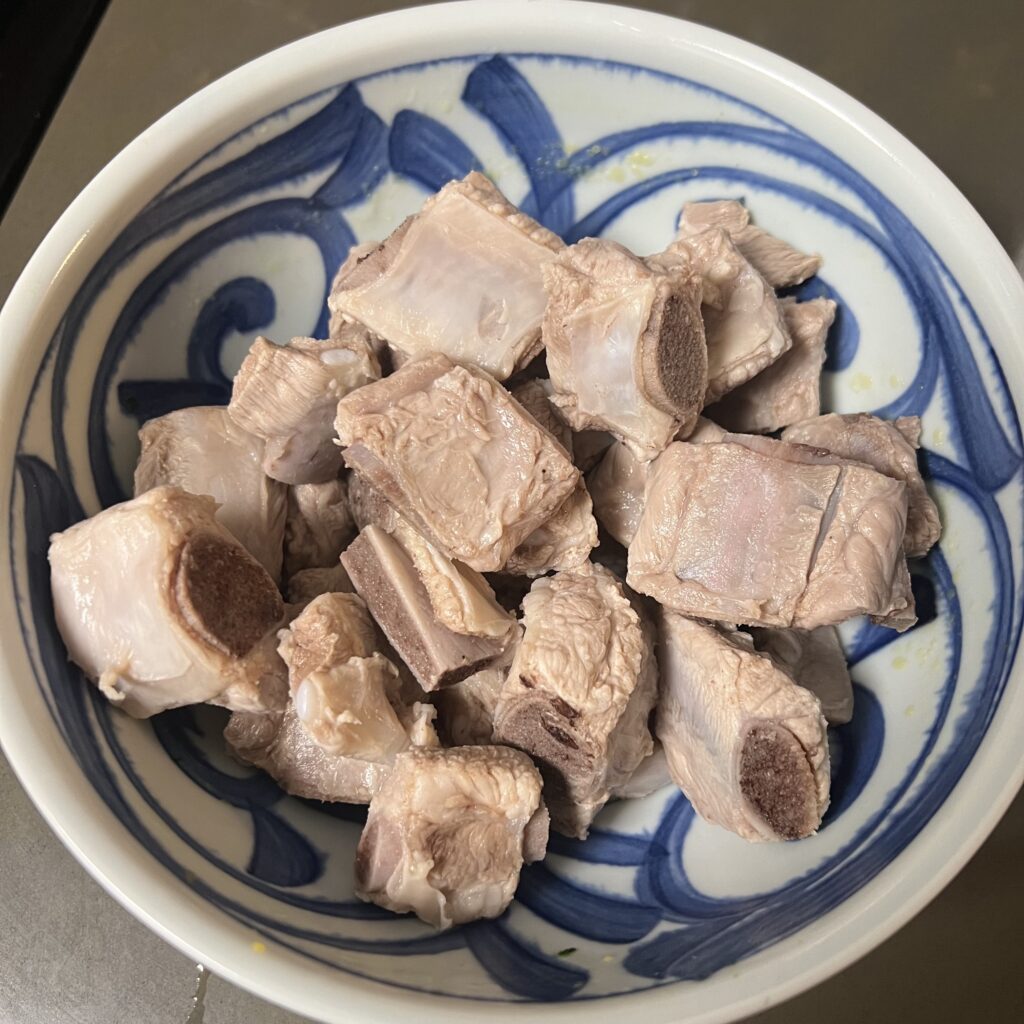 Start off by cutting lengths of pork spare ribs into cubes between the sections of bones if not cut already.
Boil a pot of water enough to cover all the meat. Boil the meat for 5 minutes. Pour out the water and wash the meat well. This will get rid of any blood and prevent foam from forming, producing a smooth clear sauce. Set the cleaned ribs aside.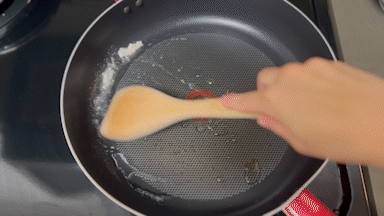 3. In a large pan, heat the oil and sugar on high heat. Dissolve the sugar while stirring.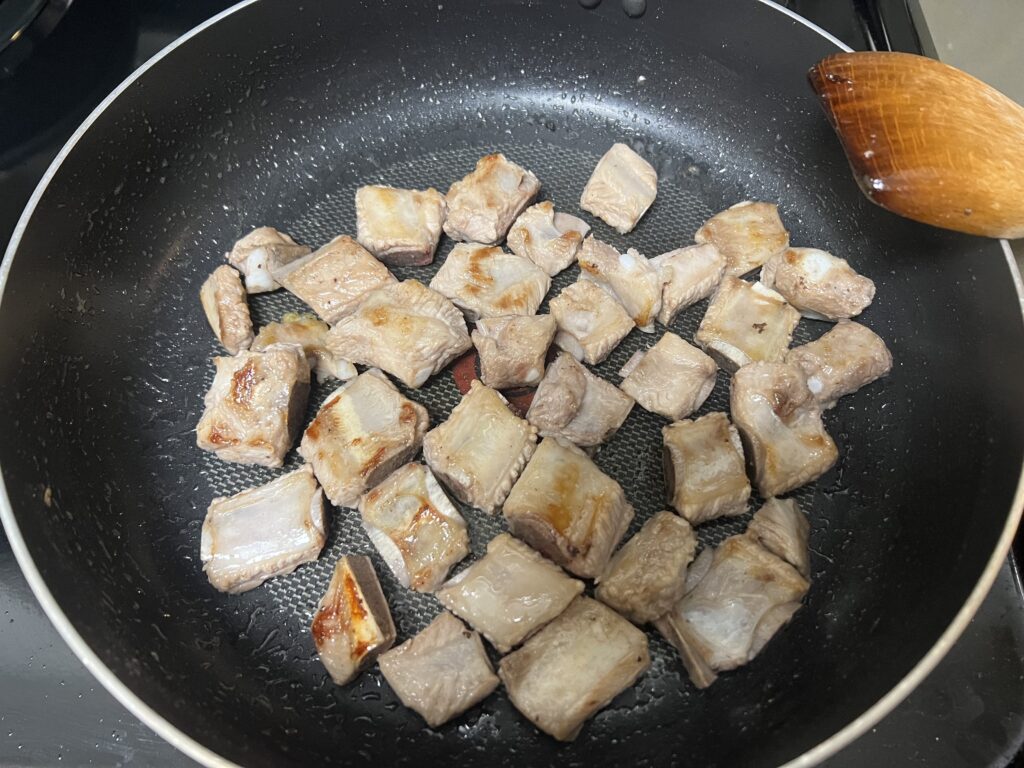 4. Add the ribs into the pan and quickly cover with a lid to prevent oil splatters. Coat the ribs with the melted sugar by shaking the pan. Fry on both sides until lightly browned.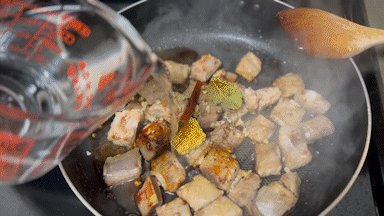 5. Add the ginger, garlic, star anise (or five-spice powder), soy sauce, dark soy sauce, Chinese cooking wine, prickly ash peppercorns, dried arbol chile pods, bay leaves, ground cinnamon, coriander seeds, white peppercorns, and enough filtered water to submerge the ribs. I used about 2 cups.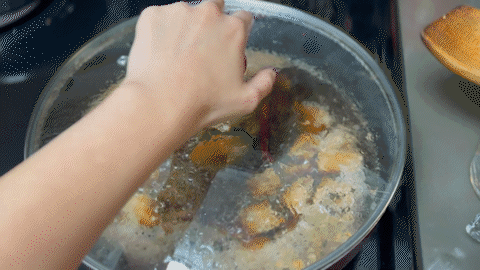 6. Cover with the lid and simmer on medium low heat for 30 minutes. If the water evaporates before 30 minutes, add a little more water at a time. The simmering will produce more tender ribs.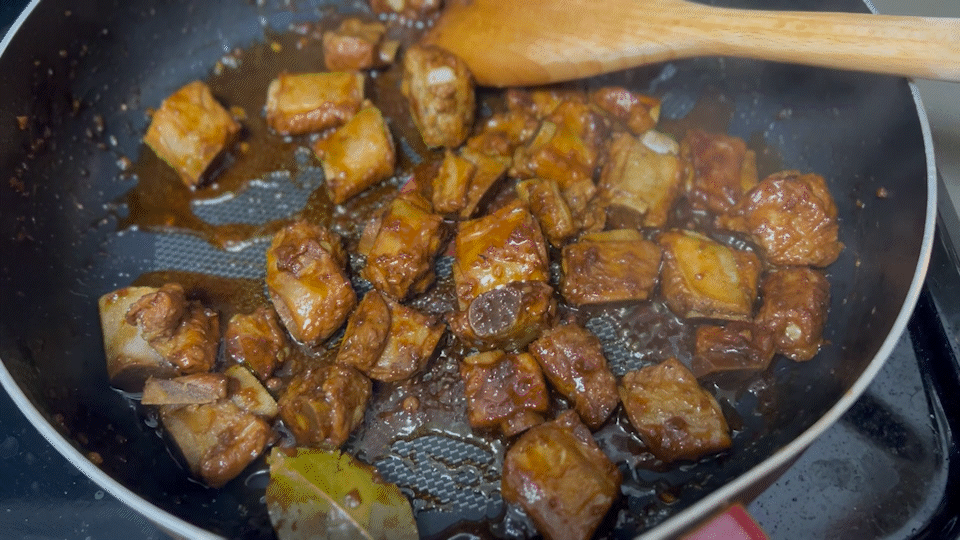 7. After 30 minutes, remove the lid and turn the heat on high. Reduce the sauce until it has become thick. Once the sauce is thick, add dark Chinese vinegar and more sugar to taste.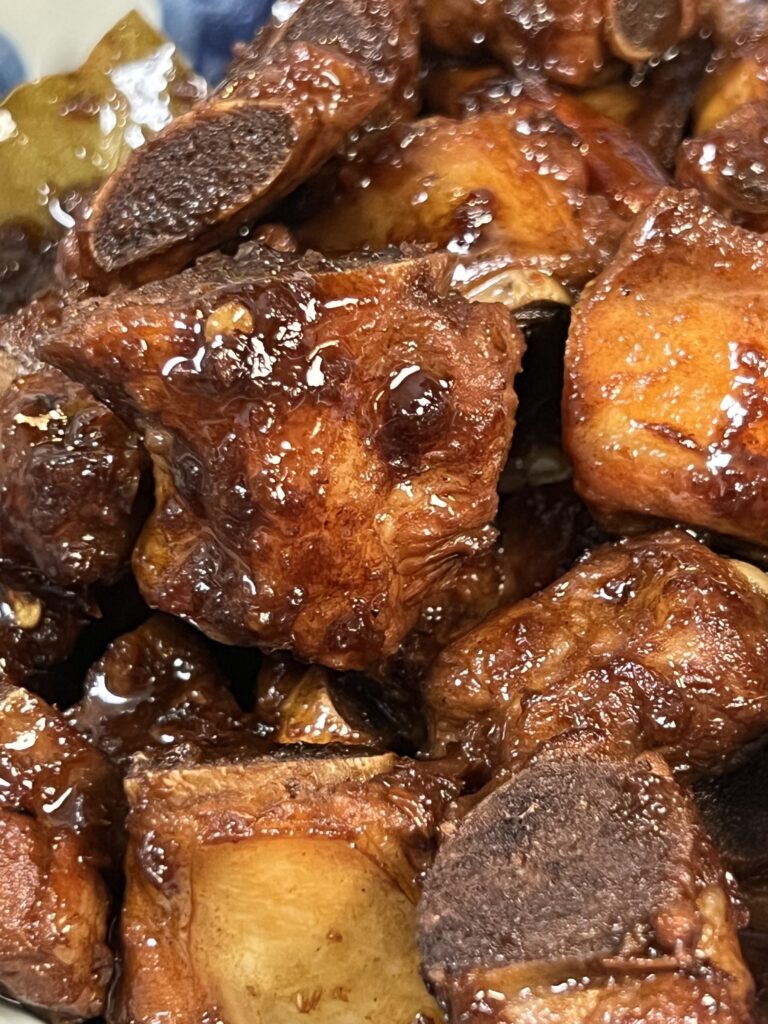 8. Serve immediately topped with sliced scallions with hot fresh rice.