Spoiler: It doesn't contain any drugs!
Makes a dozen eggs
20 minutes to prepare + marinate overnight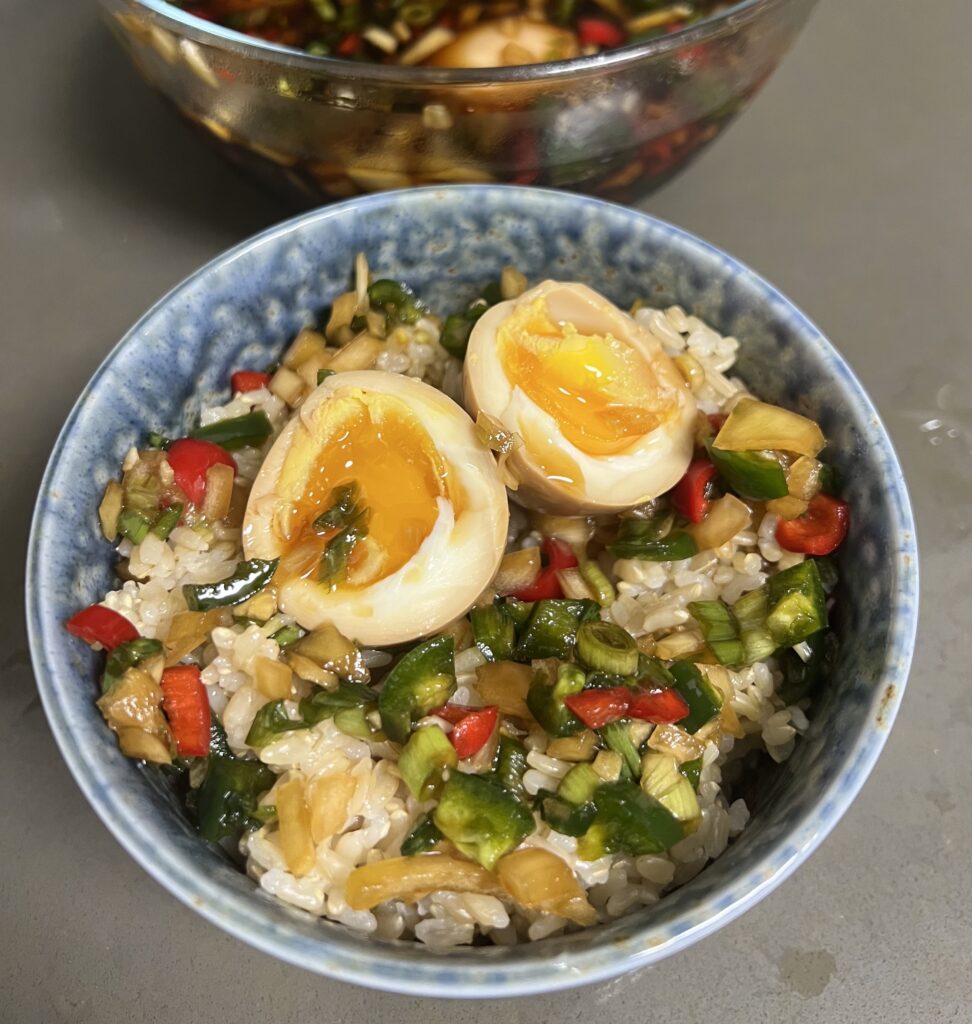 Mayak Gyeran, directly translates to "drug eggs" in Korean because they are soo good! Coincidentally they're also super easy to make!
Ingredients
1 dozen eggs, as fresh as you can buy, set out for 30 minutes to warm (this will prevent cracking while boiling)
2 tbsp vinegar
2 stalks of spring onions, sliced thinly
1/3 of an onion, diced
2 jalapeños or serranos diced and deseeded, depending on how spicy you want to live
1 red jalapeño or red pepper, optional (I added them for color and because I grow a lot of them!) also diced and deseeded
3-4 cloves of garlic, minced
1/2 cup filtered water
1/2 cup honey
1 cup soy sauce
sesame oil
toasted sesame seeds
There is no hard rule to how much of each to add. Feel free to customize the amounts to your preference or omit any of the ones you don't enjoy. Do keep the eggs though because this is an egg recipe!
Steps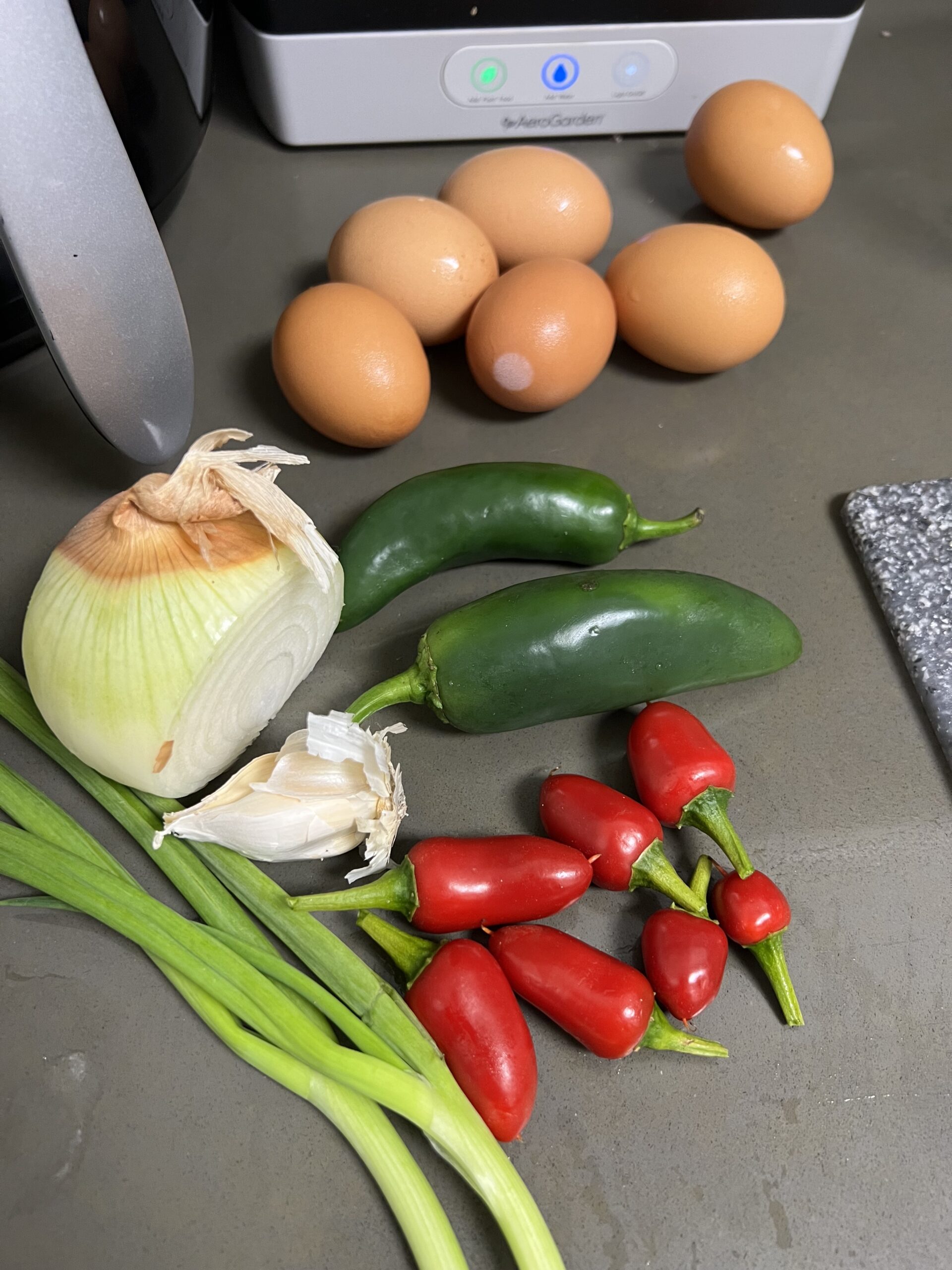 Start by washing and finely dicing the peppers, mince the garlic, and thinly slice the spring onions. Add all of them to a bowl.
To the bowl, add the soy sauce, filtered water, and honey. Mix well and set aside.
Boil a pot of water enough to submerge all of the eggs. Add vinegar to the water and slowly lower the eggs in with a ladle, being very careful not to break the shells.
Boil the eggs for 5 minutes for the best runny egg yolk texture. After boiling, immediately transfer the eggs into an ice bath and let it sit until cooled.
Peel the eggs, making sure no shells are on it before adding them into the marinade.
Marinade the eggs in an airtight container overnight. They last for 5 days in the fridge and become more and more flavorful each day.
Serve the egg over hot fresh rice and with a drizzle of sesame oil and sprinkle of sesame seeds.