Makes 2 servings | 1.5 hours prep + cooking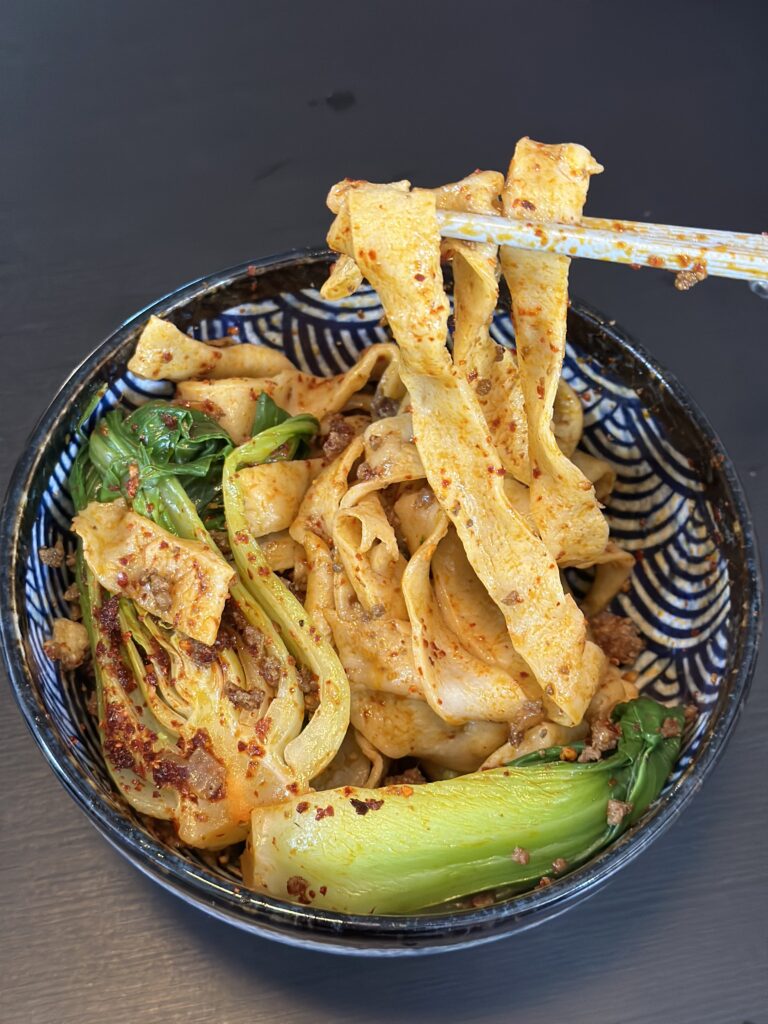 These noodles evoke four different senses–sight, smell, feel, and taste. They're vibrantly colored, pack a flavorful punch of spices and acidity, chewy to the bite, and smell absolutely heavenly when the hot oil hits the blend of peppers. They're not super spicy, even though they look deceptively so, and I encourage everyone to give it a try.
These noodles are a play on the Shaanxi biangbiang noodles but I've added protein, vegetables, and less oil to make it a complete nutritious meal. Even though handmade noodles sound daunting, they're actually super easy and forgiving; even if the shape of your noodle doesn't turn out perfect, they taste great every time.
The hero ingredients in this recipe are the broad bean sauce, which is a staple in Szechuan recipes and can be found in all Chinese supermarkets, the Zhengjiang vinegar, the most commonly used dark vinegar by Chinese, and the prickly ash peppercorn which gives the dish a surprisingly zing. I recommend buying fresh peppercorns from the Chinese market and grinding them fresh before cooking for the most flavor.
Ingredients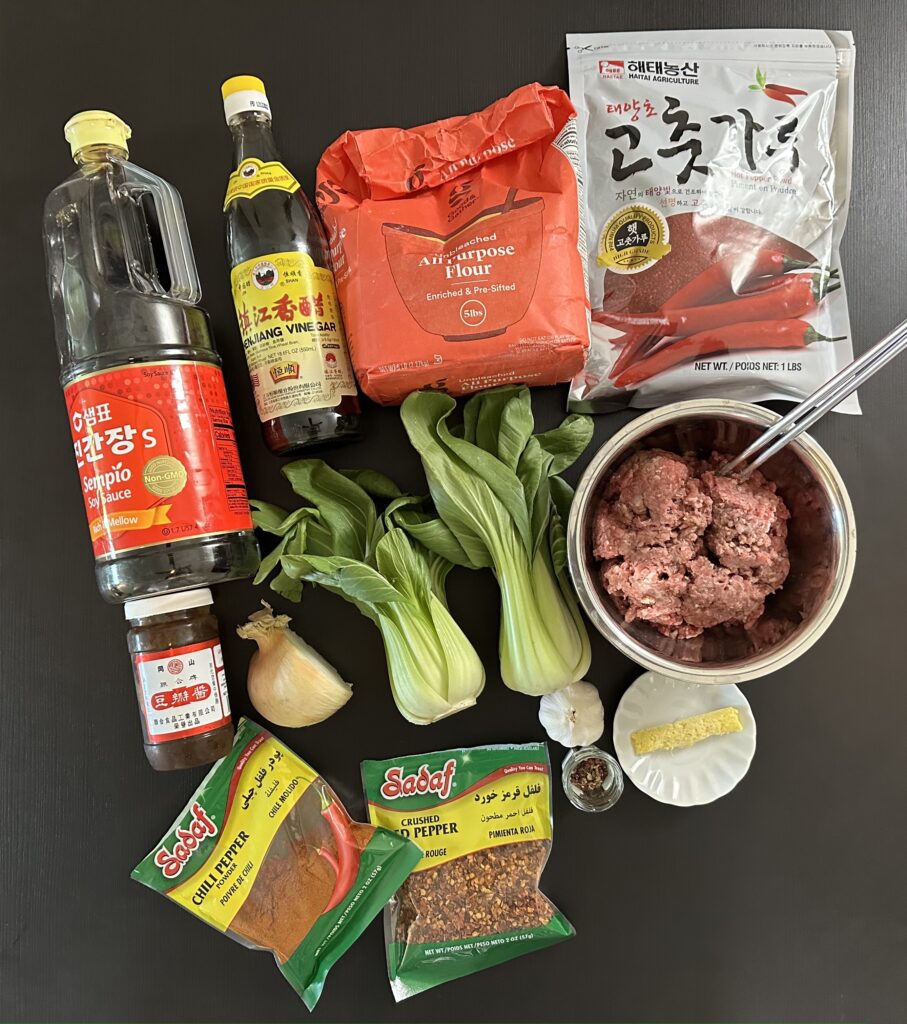 Handmade noodles
250g All purpose flour
125 mL of filtered water
Protein topping
1/2 lb of your choice of protein (for example: ground beef, pork, lamb, turkey, chicken, or cubed tofu for a vegetarian recipe!)
2 tbsp minced ginger
1 tbsp broad bean sauce
1/4 yellow onion, diced
1 tbsp soy sauce
2 tsp white sugar, 1 tsp white sugar
1 tbsp Shaoxing cooking wine or cooking sake
1/2 tsp chicken or mushroom bouillon
1/2 tsp MSG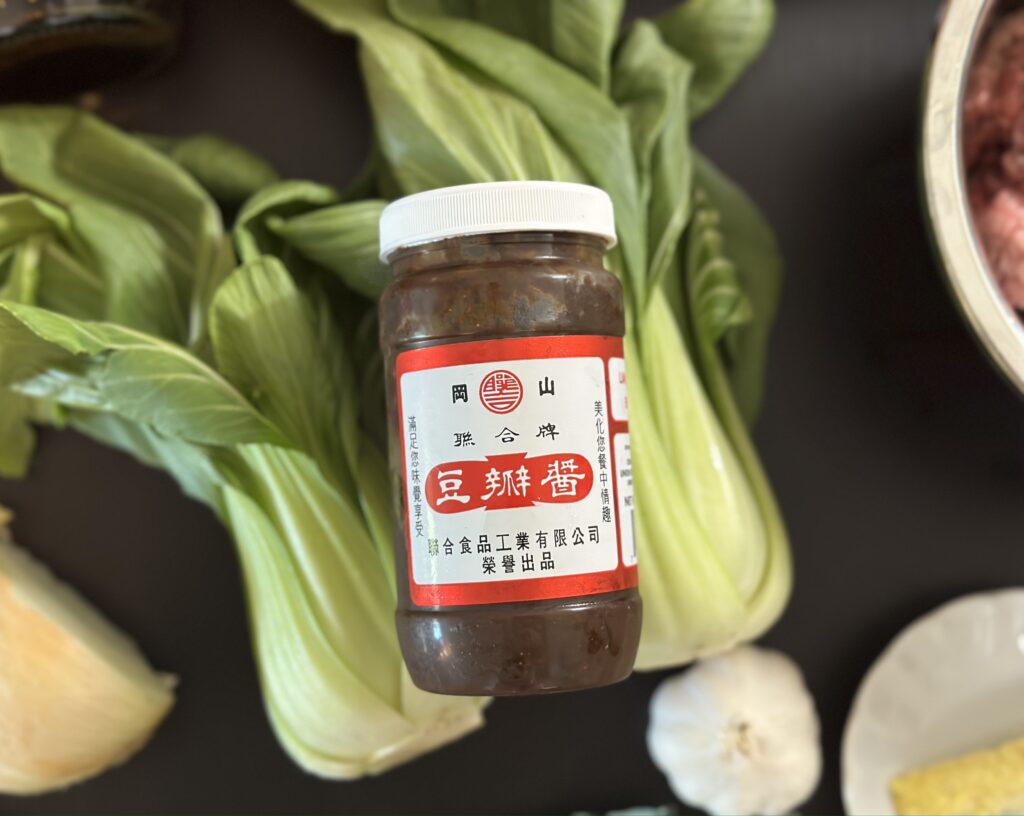 Toppings
2 bok choy stems
2 cloves of garlic peeled
1 tsp chili powder
1 tsp crushed chili flakes
2 tbsp gochugaru Korean pepper flakes
1 tsp Freshly ground prickly ash peppercorns
4 tbsp neutral oil
Zhengjiang vinegar, Chinese dark vinegar to taste, about 1 tbsp per bowl
Soy sauce to taste, about 2 tsp per bowl
Steps
Make sure that the ground meat or protein of choice is defrosted. Add 2 tsp of white sugar, 1 tbsp of soy sauce, and 1 tbsp of Shaoxing cooking wine or cooking sake to the protein. Set it to the side.
In a medium bowl, mix 250g all purpose flour with 125ml water. Do not add more water, knead until the shaggy dough forms a ball of dough. Place the dough back into the bowl and cover. Let it rest.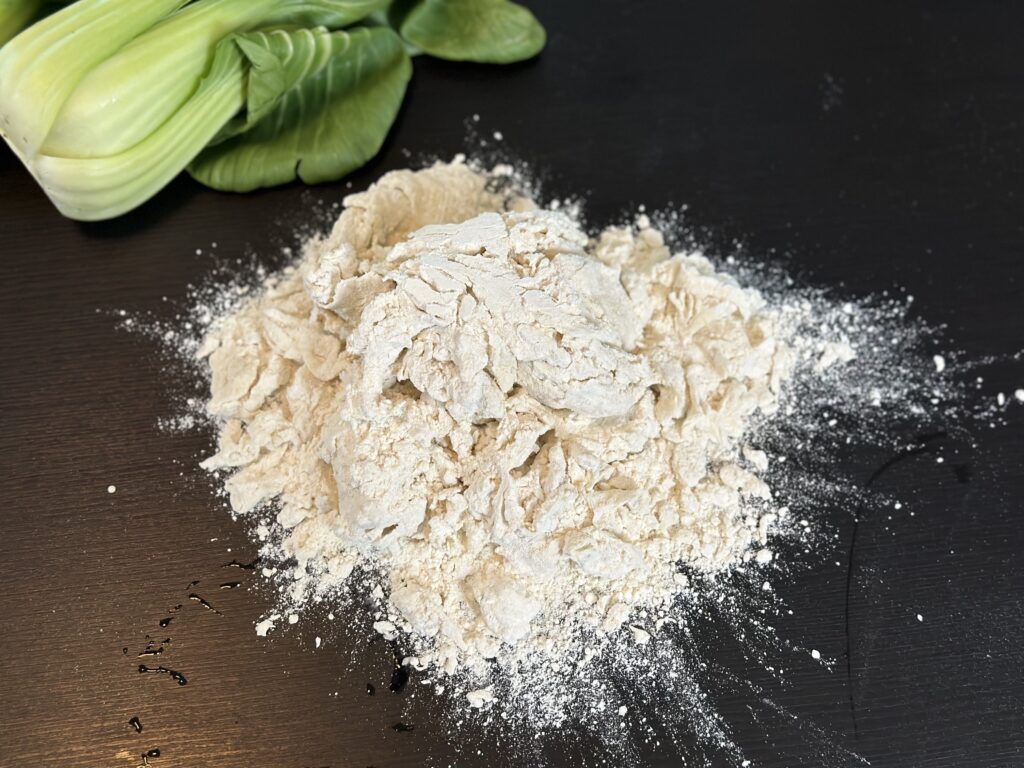 3. Cut off any brown ends of the two bok choy then cut the bok choy in half lengthwise. Remove any yellowing leaves and soak them in water. Wash in between the leaves well to remove dirt and bugs by gently rubbing, it is okay if leaves fall off.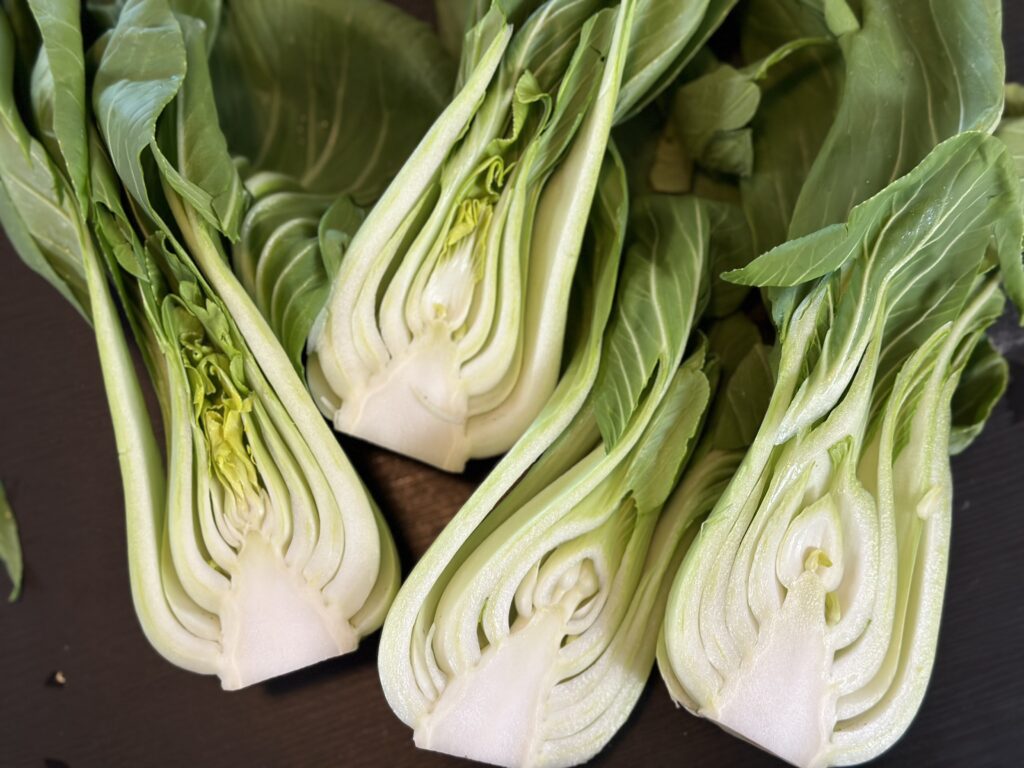 4. Finely dice 1/4 of the yellow onion. In a pan over high heat, add the ground meat. If using a meat with at least 85% fat content, do not add any additional oil. If the meat is lean or tofu, add 1 tsp of neutral oil to the pan before adding the protein. Add the onions to the pain and stir fry them together, breaking up any large chunks.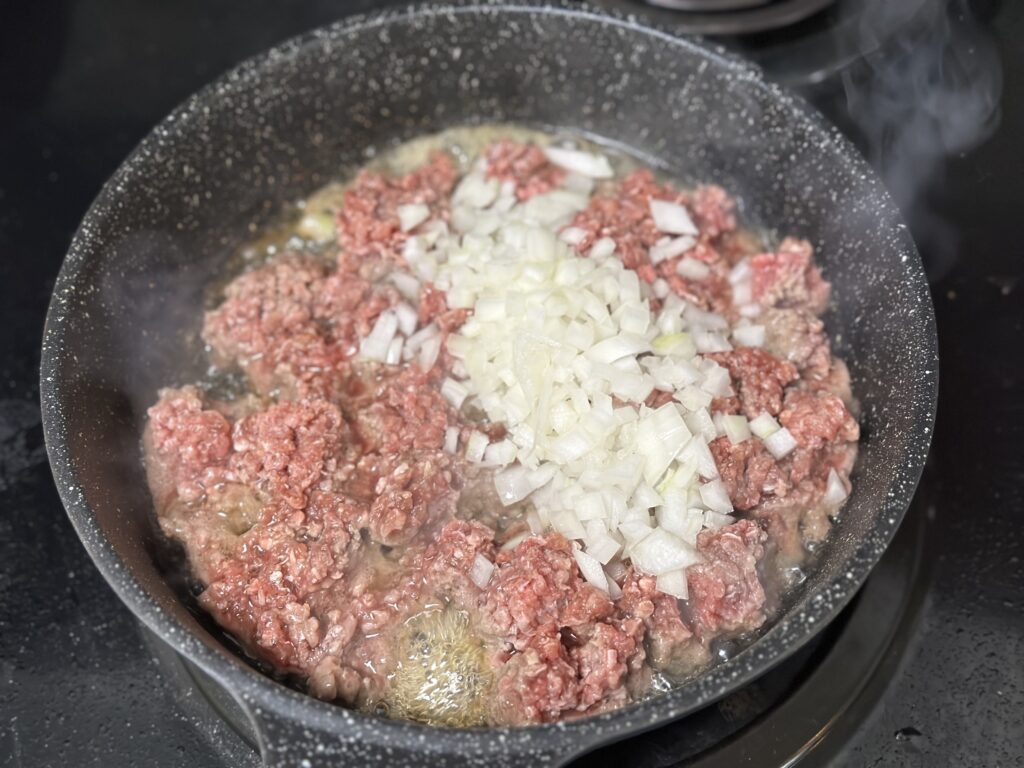 5. Once the protein is fully cooked (if using raw meat, cover with a lid and cook for 5 minutes on high), drain any excess liquid and return the protein to the stove. Over medium low heat, add 2 tbsp of minced ginger, 1 tbsp broad bean sauce, 1 tsp sugar, and 1/2 tsp chicken bouillon and stir fry for another minute. Turn off the heat and add 1/2 tsp MSG. Set to aside.
6. Boil a pot of water. Once the water is boiling, add in the bok choy and boil for 1 minute. Remove the bok choy and let it sit to aside. Do not pour out the boiled water, we will use this again for cooking the noodles.
7. Divide the dough into two halves. Roll out the dough into a rough rectangle over a lightly floured surface or push and stretch it with your hands. The dough should be about 3 mm thick. Dust the rectangle with flour before rolling it up along the length. On a lightly floured cutting surface, cut the dough with a knife into 1/2 inch strips, or as thick as you prefer. Unroll the noodles and lay them out flat to prevent sticking.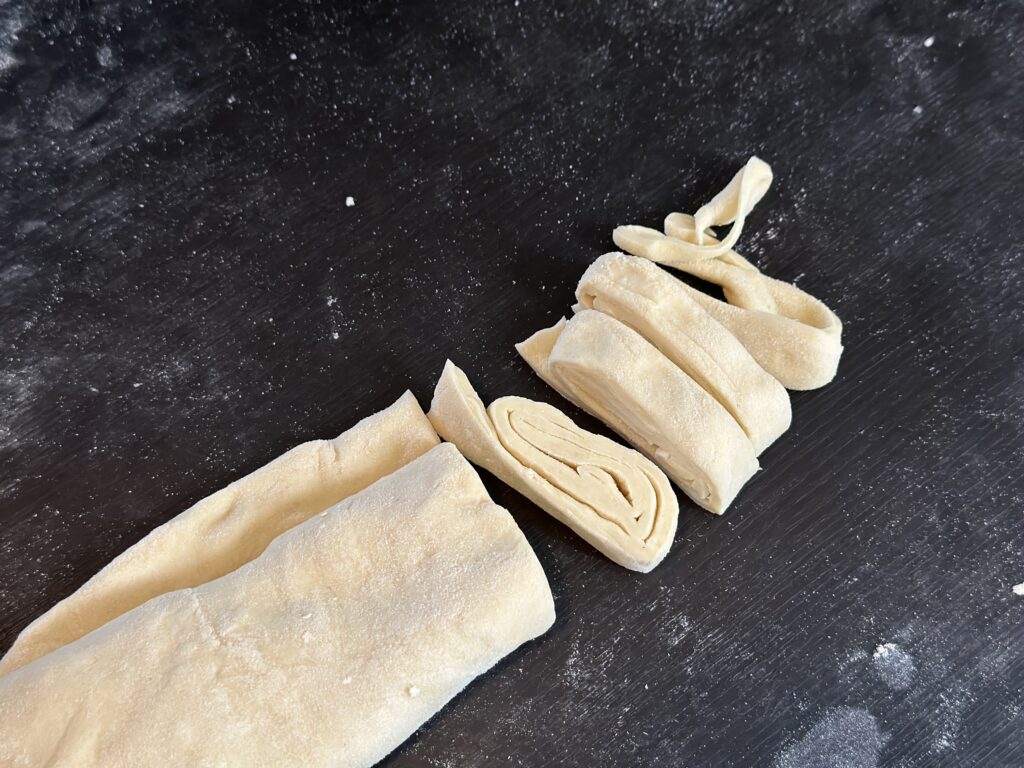 8. Bring the pot of water to a boil again. Once the water is boiling, add in the noodles 1 at a time, stirring in between a few strands to prevent clumping. Cook the noodles over a soft boil for 1-1.5 minutes depending on the chew that you want. 1 minute for al dente noodles with a bite, or 1.5 minutes for softer noodles. Do not cover the pot with a lid and keep an eye on them otherwise they will boil over. Remove the noodles from the boiling water into a serving bowl. Repeat steps 7 and 8 for the other half of the dough.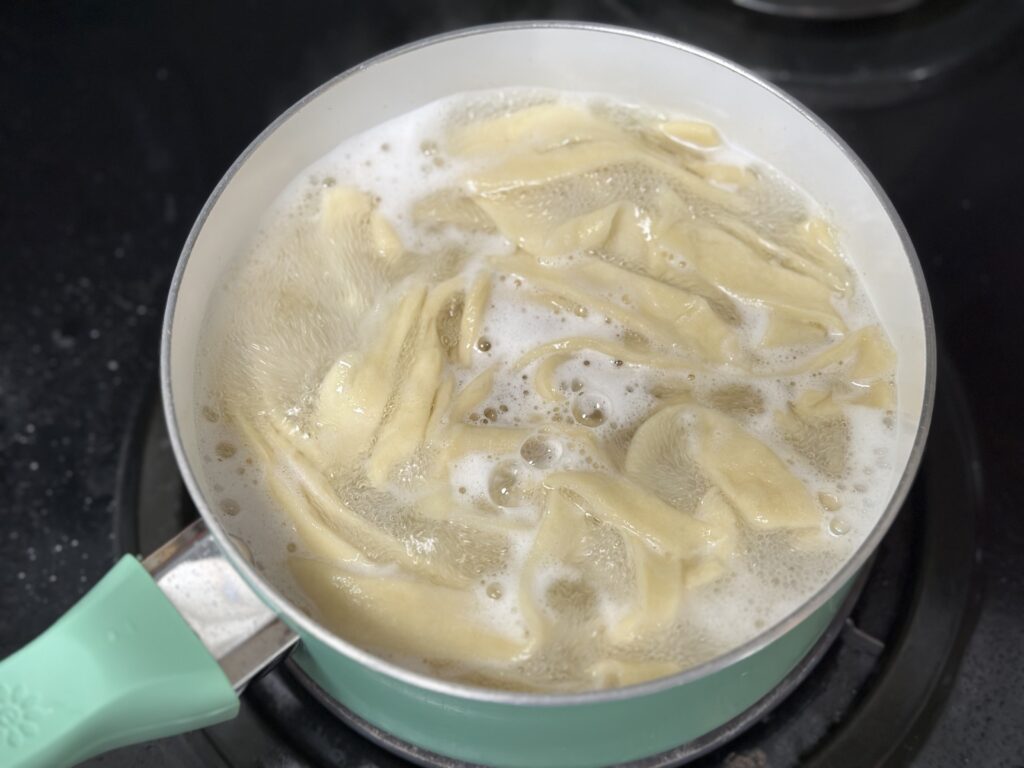 9. In a glass or heat proof dish, mix 2 tbsp gochugaru, 1 tsp chili powder, 1 tsp chili flakes, 1 tsp fresh prickly ash cracked pepper. In a clean pan, heat 4 tbsp of neutral oil until it begins to lightly smoke. Carefully pour the oil over the chili mixture.
10. To assemble bowls of noodles, add bok choy on top of the noodles, spoonfuls of protein, chili blend oil, grate 1 garlic clove on top, and add Zhengjiang vinegar and soy sauce to taste. Personally, I like to start with 1 tbsp of dark vinegar and 2 tsp of soy sauce per bowl then add more as I eat. Mix everything together very well before enjoying!