Deliciously savory and sweet with avocados and mangos
4-5 servings | 10 minutes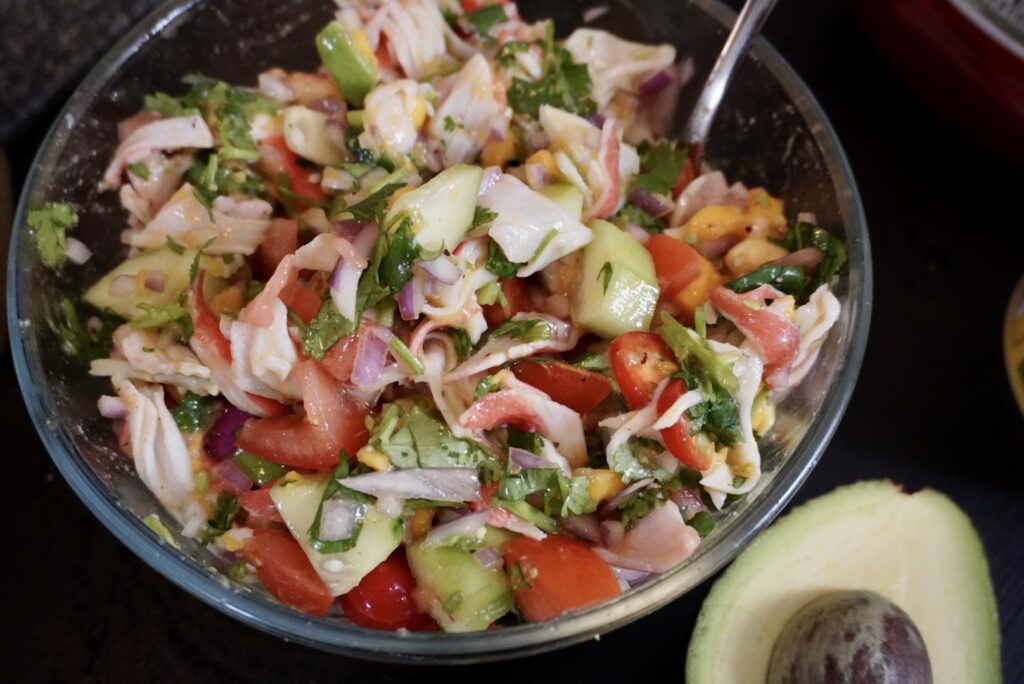 This summer-esque recipe is super simple to make but very satisfying and addictive. The secret ingredients here are ketchup and chicken stock powder. Yes you heard that right, ketchup! I learned about adding ketchup into ceviche from my college roommate who made the most delicious and simple ceviche on a college budget. This recipe is dedicated to my little sister who requested it.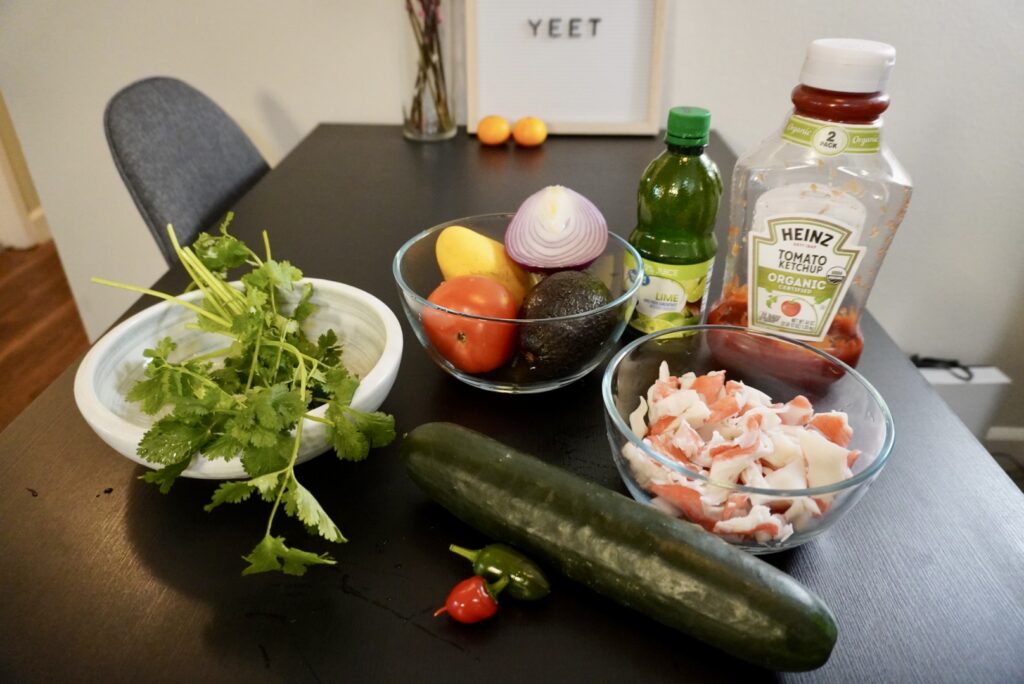 Ingredients
8oz Flake Style Imitation Crab
1 ripe avocado, diced
1/2 cucumber, diced
1/4 red onion, diced finely
1 tomato, diced
2 small or 1 large jalapeño, sliced
1 champagne mango, diced
10 stems of cilantro, chopped
2 tbsp lime juice
1 tbsp ketchup
1 tsp garlic powder
1 tsp ground black pepper
1 tsp chicken stock powder
1/4 tsp salt, to taste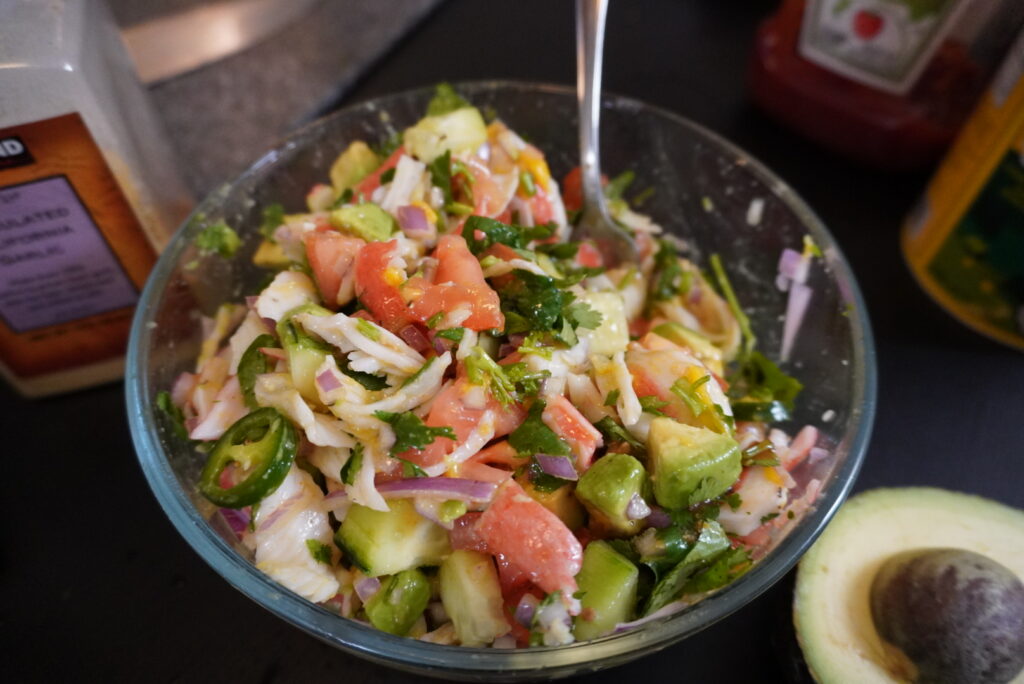 Steps
Dice the avocado, cucumber, tomato, and mango into 1/2 inch cubes. Finely dice the red onion. Break the imitation crab loosely apart. Slice the jalapeño thinly. Roughly chop the cilantro, including the stems.
In a bowl, combine the lime juice, ketchup, garlic powder, ground black pepper, chicken stock powder, and salt. Add in all of the above prepped produce and crab and mix well. Add more lime juice or ketchup to taste.
Serve with toasted tortilla chips. Can be refrigerated for up to 3 days.